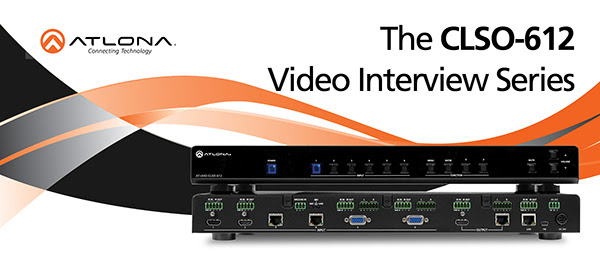 Atlona recently released the AT-UHD-CLSO-612 6-Input Switcher and Scaler with HDBaseT and Mirrored HDMI Output for the Classroom and Small Conference Rooms. With much success and great feedback we've had with the CLSO, we also received great frequently asked questions from our partners and users.
Watch the educational 3 part interview series with Atlona's own Senior Product Manager, Bill Schripsema, answering the frequently asked questions regarding the CLSO.
Part 1: 5:35 mins
Part 2: 8:58 mins
Part 3: 6:50 mins
Please Contact Us if you have any questions regarding the CLSO-612 or any of Atlona's Commercial Audio Video products.
Recent Posts
Wired@Home is now accepting Amazon Payments! Just look for the gold Pay with Amazon button (below) o …

Audioengine B2 Premium Bluetooth Speaker with 24 bit High Resolution Audio The Audioengine B2 brin …

In this segment of #TechTuesday, we introduce the DarbeeVision DVP-5000S HDMI Video processor w …