In this segment of #TechTuesday, we introduce the DarbeeVision DVP-5000S HDMI Video processor with Darbee Visual Presence 2.0. Sounds fancy huh? Well, it is! The DVP-5000S is a sweet little device that kicks your HDTV picture up several notches! How's that possible you ask? Check out this video:
Still not convinced? The Darbee Visual Presence 2.0 processor also works for HD gaming!
The DarbeeVision DVP-5000S HD video processor will enhance all video from Blu ray, video games including XBOX One and PS4, Digital Terrestrial TV, Cable TV, Satellite TV, IPTV, projectors and more!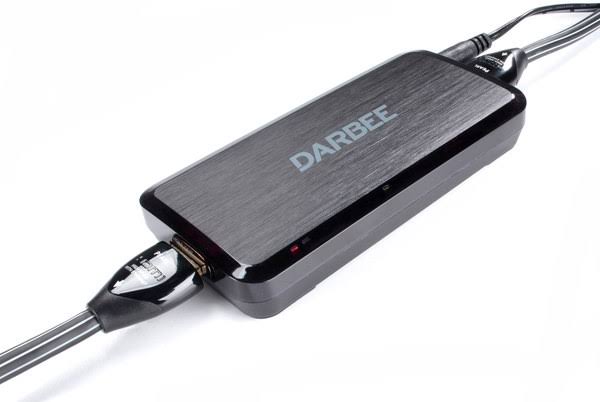 Features of the DVP5000S:
DARBEE Visual Presence 2.0 Video Processing

30-Bit Color Depth

On-Screen Menu


Dimmable LEDs

Sleek Black Case

360 degree IR sensor

HDMI 1.4 3D Compatible

3 Viewing Modes: HD, Gaming, Full Pop
What's in the Box:
DarbeeVision DVP-5000S HDMI Video Processor

IR remote with batteries

AC Power supply

Regional Power Adapters for US/AU/UK/EU

HDMI cable

IR extender cable

Owners Manual
Check out the DarbeeVision DVP-5000S and see The DARBEE Difference™!
Recent Posts
Wired@Home is now accepting Amazon Payments! Just look for the gold Pay with Amazon button (below) o …

Audioengine B2 Premium Bluetooth Speaker with 24 bit High Resolution Audio The Audioengine B2 brin …

In this segment of #TechTuesday, we introduce the DarbeeVision DVP-5000S HDMI Video processor w …