Audioengine B2 Premium Bluetooth Speaker with 24 bit High Resolution Audio
The Audioengine B2 brings the signature sound of the award-winning A2+ Powered Desktop Speakers to the wireless world in a convenient all-in-one stereo speaker system. Music from your computer, smartphone, or tablet never sounded so good.
Check out this brief introductory video:
See and hear the difference!
The hand-finished wood cabinet of the B2 reflects traditional Audioengine design and the high-quality components and audio fidelity are typical of Audioengine's commitment to great sound at affordable prices. The Audioengine B2 continues to close the gap between your computer music and home hi-fi and even if you're not an audio enthusiast we guarantee your music will sound better!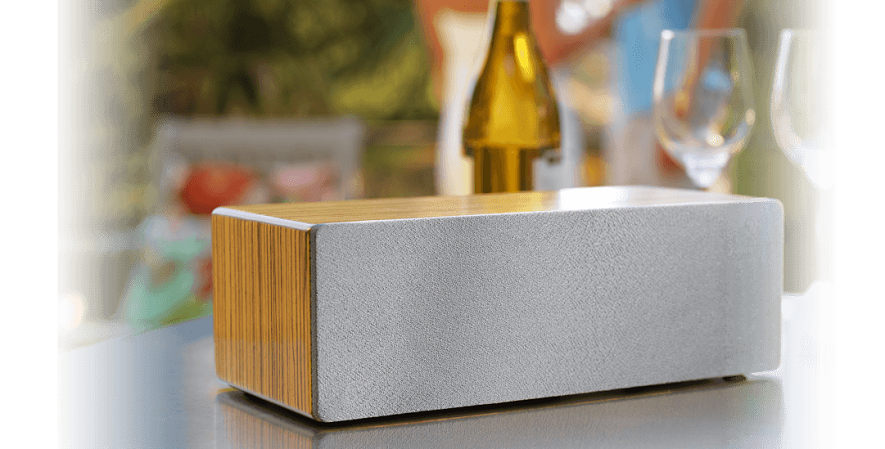 With the B2's built-in 24-bit DAC, 100' extended wireless range, and the aptX Bluetooth audio decoder, it's Bluetooth that's simply better than the competition!
The Audioengine B2's quality and features are unmatched for the price!
Dual class AB monolithic Amplifier

Custom Kevlar woofers and silk tweeters

Hand-built wood cabinet

Acoustically isolated cabinet design with detachable magnetic grill

Dual front port slots for extended bass


Streams audio from any Bluetooth enabled device
Bluetooth audio has a bad rep, and deservedly so in most cases. But Audioengine Bluetooth… now that's a different story!
Wired@Home is an authorized Audioengine Dealer/Reseller.
Recent Posts
Wired@Home is now accepting Amazon Payments! Just look for the gold Pay with Amazon button (below) o …

Audioengine B2 Premium Bluetooth Speaker with 24 bit High Resolution Audio The Audioengine B2 brin …

In this segment of #TechTuesday, we introduce the DarbeeVision DVP-5000S HDMI Video processor w …